| | | |
| --- | --- | --- |
| | | |
| | | |
| --- | --- | --- |
| | | |
‹
›
Featured Article
---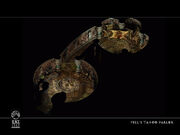 "(This is where I tattoo color and life upon flesh and bone.)" - Fell
Fell's Tattoo Parlor is a tattoo studio owned and run by Fell. The circular area near the entrance serves as a principal area of business, numerous tattoo designs adorn it's walls. At the back of the parlor there is a gallery of human skins stretched on wooden canvases. Read more...
Helping out
---
Welcome to the Torment Wiki! Feel free to join us and contribute to this wiki. Everyone is free to create a new page or edit any existing one. Questions about wiki editing should be directed towards the administrators.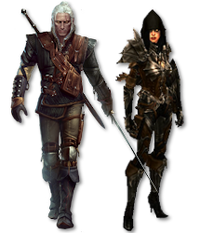 RPG Games
Go to these sites for info or for help with your own wiki!
AdventureQuest • Arcanum: Of Steamworks and Magick Obscura • Baldur's Gate • Dark Souls • Deus Ex • Diablo • Divinity • Dragon Age • Dragon's Dogma • Elder Scrolls • Fable • Fallout • Faster Than Light • Fate/Grand Order • Five Nights at Freddy's World • The Gamer's Alliance • Legend of Heroes • Live A Live • Mass Effect • The Memory of Eldurim • Might & Magic • Shadowrun • Stories: The Path of Destinies • Tom Clancy's The Division • Torment • Ultima • Undertale • The Witcher
Want your community included? See how!

Quotes
---
"
I'll bet ye've got all *sorts* o' barmy questions! [She mimics your heroic stance] Greetin's, I have some questions... can ye tell me about this place? Who's the Lady o' Pain? I'm lookin' fer the magic Girdle o' Swank Iron, have ye seen it? Do ye know where a portal ta the 2,817th Plane o' the Abyss might be? Do ye know where the Holy Flamin' Frost-Brand Gronk-Slayin' Vorpal Hammer o' Woundin' an' Returnin' an' Shootin'-Lightnin'-Out-Yer-Bum is?
"

—Elderly Hive Dweller, Planescape: Torment
Wiki Chat
---
0
Torment Wiki
Join the Chat>
Poll
---
Which Torment: Tides of Numenera areas are you most looking forward to exploring?
Affiliate Wikis
---
Wasteland Wiki
---
The Bard's Tale Wiki