Pharod's Court is the King of rags' makeshift underground castle, where he supervises his collector minions.
Inhabitants
Edit
To view X, Y coordinates in-game, press L.
Click the maps to enlarge them.
Pharod's Court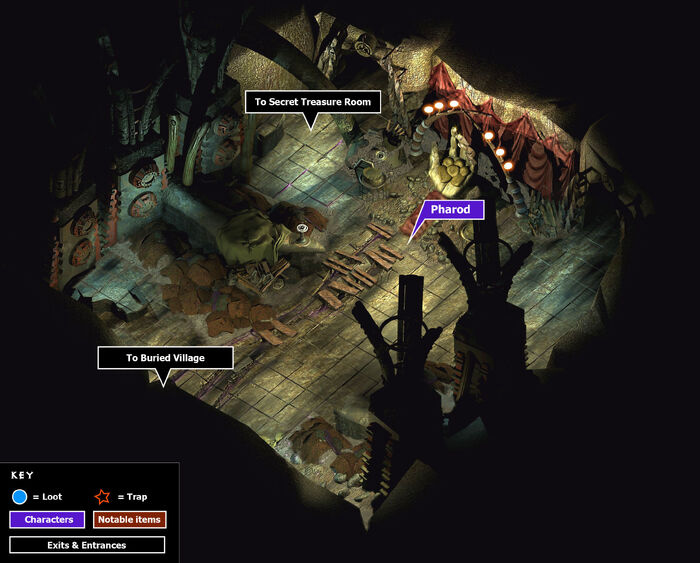 Secret Treasure Room
There are no items to be found in Pharod's Court initially, but after he dies, looting Pharod's corpse grants:
The following items can be found in his vault:
Shelf (X=880 Y=670)
Shelf (X=900 Y=600)
Shelf (X=1280 Y=400)
Shelf (X=1770 Y=300)
Shelf (X=660 Y=1340)
Shelf (X=650 Y=1230)
Table (X=2760 Y=1590)
Circular shelf (X=3585 Y=2200)
Circular shelf (X=3180 Y=2180)
Ad blocker interference detected!
Wikia is a free-to-use site that makes money from advertising. We have a modified experience for viewers using ad blockers

Wikia is not accessible if you've made further modifications. Remove the custom ad blocker rule(s) and the page will load as expected.