"Curst is a prison town filled with betrayers in words and deeds. We must take care and watch each other." - Fall-from-Grace
Curst is a border town on the edge of the Outlands. It is the gate town to the prison plane Carceri, one of the Hells, a plane that borders on the Abyss itself.
Outer Curst
Edit
Main article: Outer Curst
The outskirts of Curst are dominated by the Traitor's Gate Tavern and a massive dump.
Inner Curst
Edit
Main article: Inner Curst
The center of the town is home to the gate to Carceri.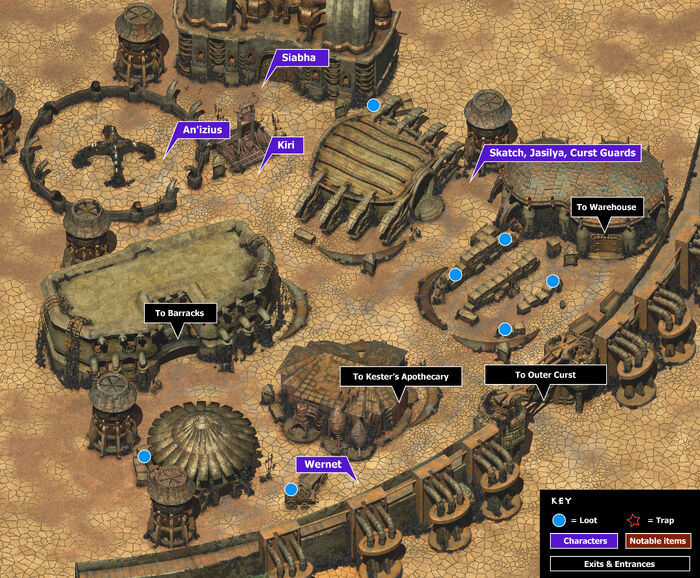 Curst Gone
Edit
Main article: Curst Gone
When the Nameless One and his party return from Baator, Curst is no longer the same...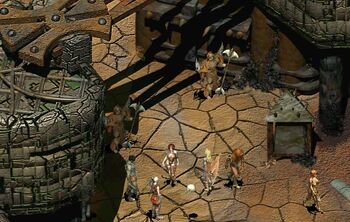 Ad blocker interference detected!
Wikia is a free-to-use site that makes money from advertising. We have a modified experience for viewers using ad blockers

Wikia is not accessible if you've made further modifications. Remove the custom ad blocker rule(s) and the page will load as expected.